MONTESSORI CHILDCARE IPSWICH
Blackstone
Opening Hours (Current)
6.15am – 6.15pm
Opening Hours (2024)
6.30am – 5.30pm
"Never help a child with a task at which he feels he can succeed."
– Maria Montessori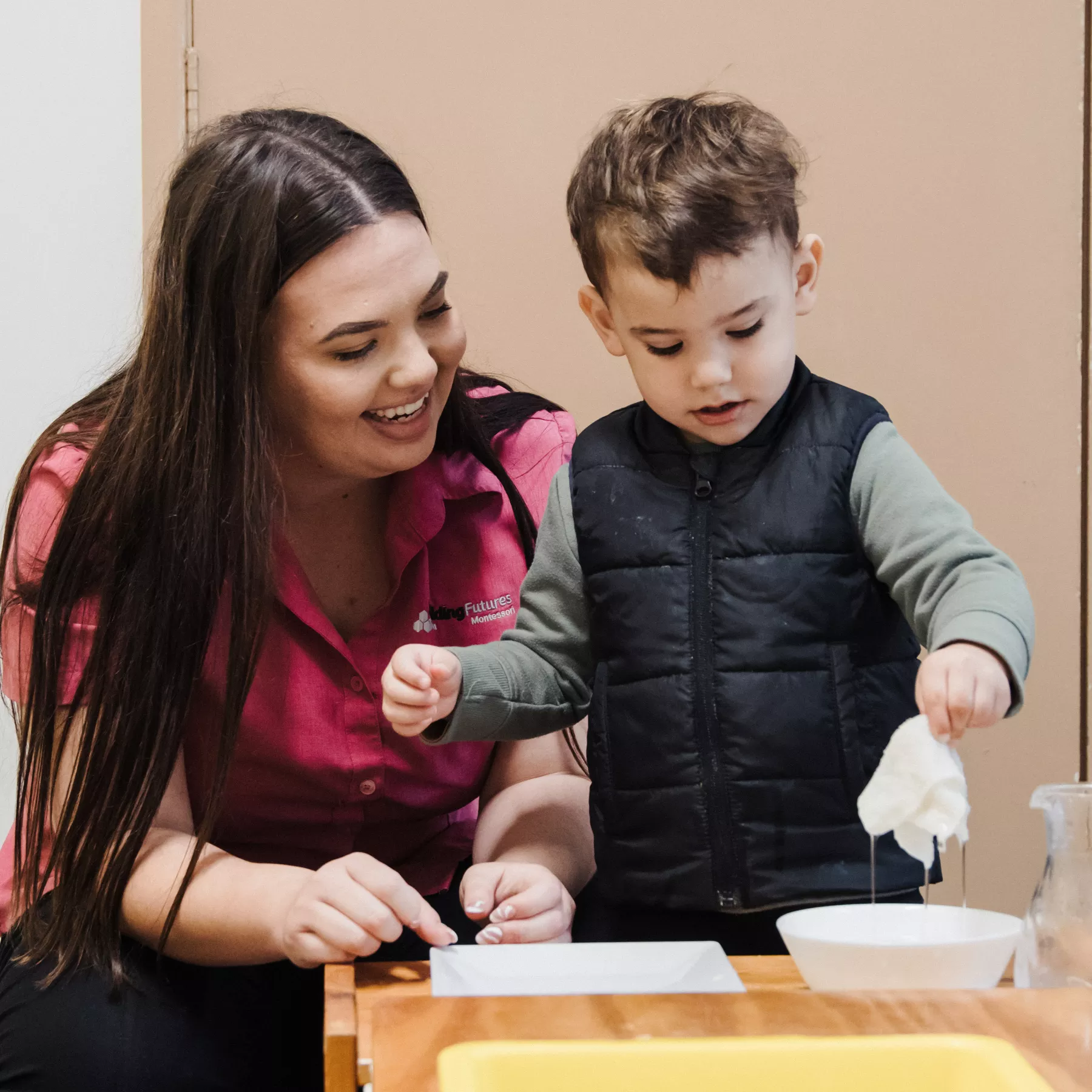 Our Montessori approach to childcare is designed to help the children grow from childhood to maturity and progress at their own pace.
At our Montessori Child Care Centre in Ipswich we are committed to creating a well prepared environment which is designed to encourage independence and foster individual thinking, allowing for children to actively participate in their own learning.
A prepared environment encourages the children's intrinsic passion for learning.
They are given opportunities to engage in purposeful and spontaneous activities with the guidance of Educators and develop within the curriculum areas of Practical Life, Grace and Courtesy, Sensorial, Mathematics, Language and Cultural.
Children love to work and play, they want to be a part of our world.
For them, work is every bit as much fun as play, and at Building Futures Montessori Ipswich Child Care we strive to create the learning spaces for this to happen. We aim to provide a homelike, welcoming atmosphere that is safe, calm and consistent.
We believe that building partnerships with our families and the community is essential in creating a sense of belonging for each of our children. In accordance with the sense of belonging, we endeavour for each child to have a sense of order about themselves and the world and a sensitivity to social relationships. We recognise each family unit as unique and encourage respect for all.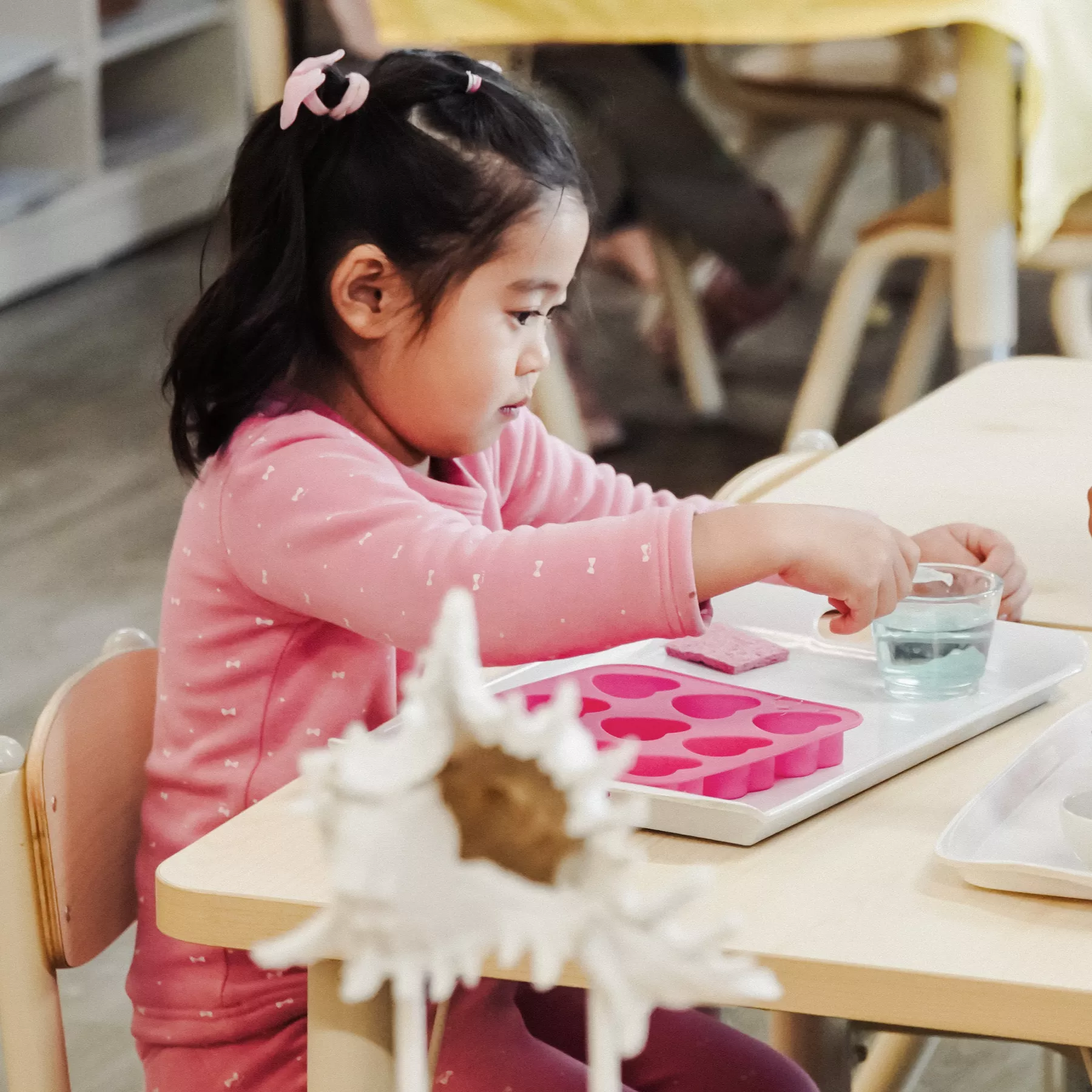 Our Classrooms
Each air-conditioned room is specially setup according to Montessori designs, to cater for children in each age group.