Safe, Smiling, and Smart
The provision of childcare is very rewarding due to the opportunity to offer children a great range of learning experiences amongst a social group and in a safe, child-dedicated environment.
Childcare also supports the financial and emotional well-being of the parents and family which has a flow-on effect to the child.
We will provide a safe, well-supervised environment that caters to the child's needs

Our minimum standard of operation will be above the standards of Government Regulations

We will provide qualified, caring and enthusiastic staff who will nurture each child's learning and development

We will provide a program that fosters each child's development in the areas of sensory, practical life-skills, language, spatial/geometry, logic/mathematics, movement, music, inter/intra-personal and environment. This will be delivered in accordance with Montessori principles, practices, philosophy and materials.
We will respect the parent's rights and opinions in providing quality care for their child.

We welcome and encourage parent participation in all aspects of the program.

We will endeavour to settle each child happily and contentedly into the groups and programs of the centre.

We will provide an inclusive program that recognises the valuable contribution all people can make to their community and endeavour to draw a variety of influences to within our centre.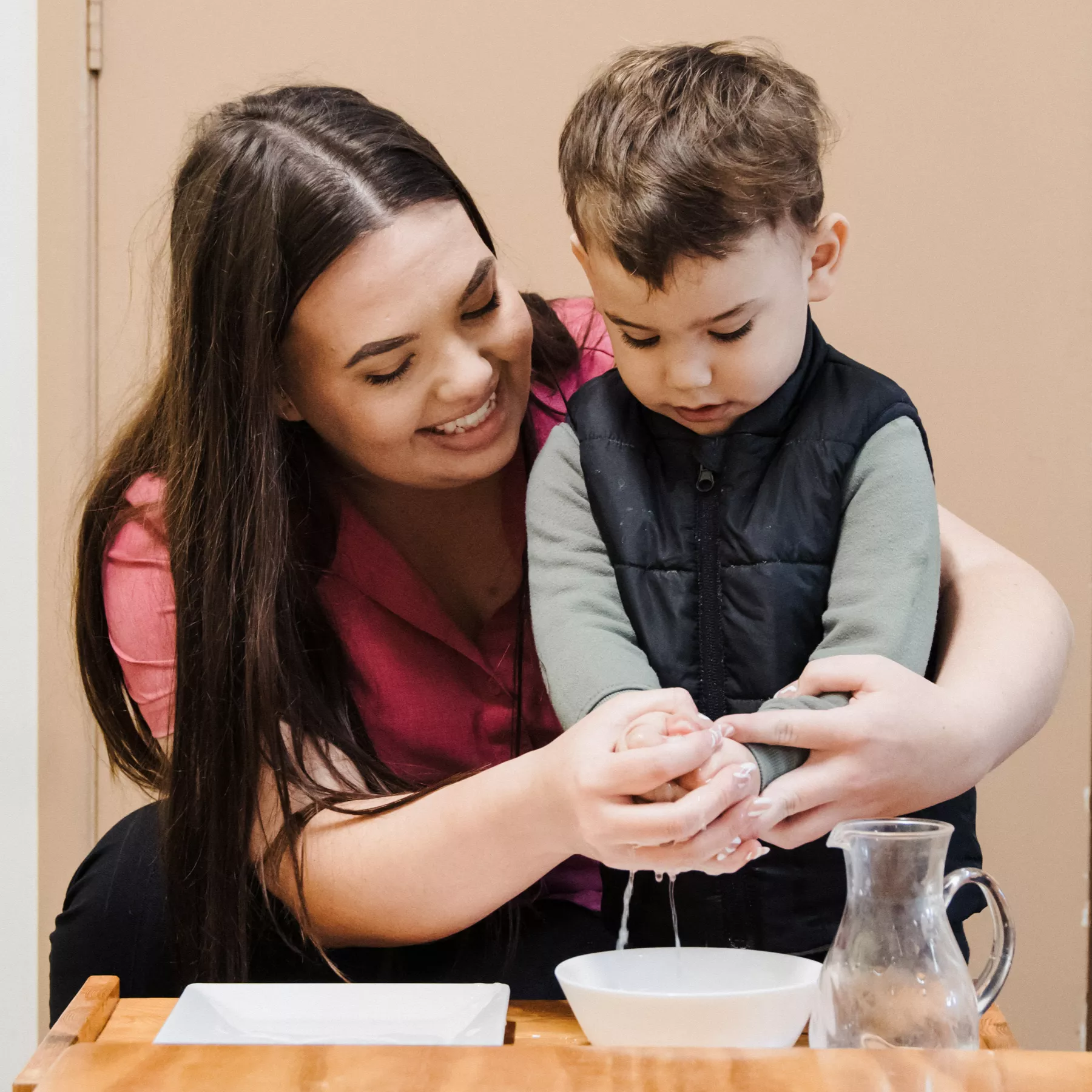 Safety
From the first stages of planning our Montessori Child Care Centres in Brisbane, safety has been the key focus. The geographical constraints, the position of out-buildings, the design of soft-fall areas, the choice of fixed equipment, the visibility indoors and outdoors and the communication within the centre are considered carefully.
Design is settled once a high level of safety has been established. The choice of equipment is also driven by safety. Staff have the responsibility of observing, reporting, repairing and maintaining equipment to ensure the safety of children.
The careful selection and thorough training of staff is therefore a priority of Building Futures' management. Supervision is a critical element of providing safe childcare. Rosters are therefore designed according to both the regulatory child:staff ratios and daily attendance patterns. Staff are trained to be vigilant both in their immediate area as well as surveying other areas.
Smiling
It is important that children settle in well to the centre and are happy members of the group. Children may settle in quickly or take a little longer to feel completely secure in the new environment.
Staff assist this process with one-on-one attention, being affectionate, distraction using toys/activities, peer friendships and by observing the child's preferences. Once settled, little incidents and upsets will occur from time to time, but children become happy and involved in the program.
Staff are trained to cherish each child and to enjoy the miracle that each new life is. Discipline develops in each child as a result of feeling loved, being respected, having choices, knowing the boundaries, being given explanations, experiencing natural consequences to poor decisions and having an environment which encourages healthy social interaction.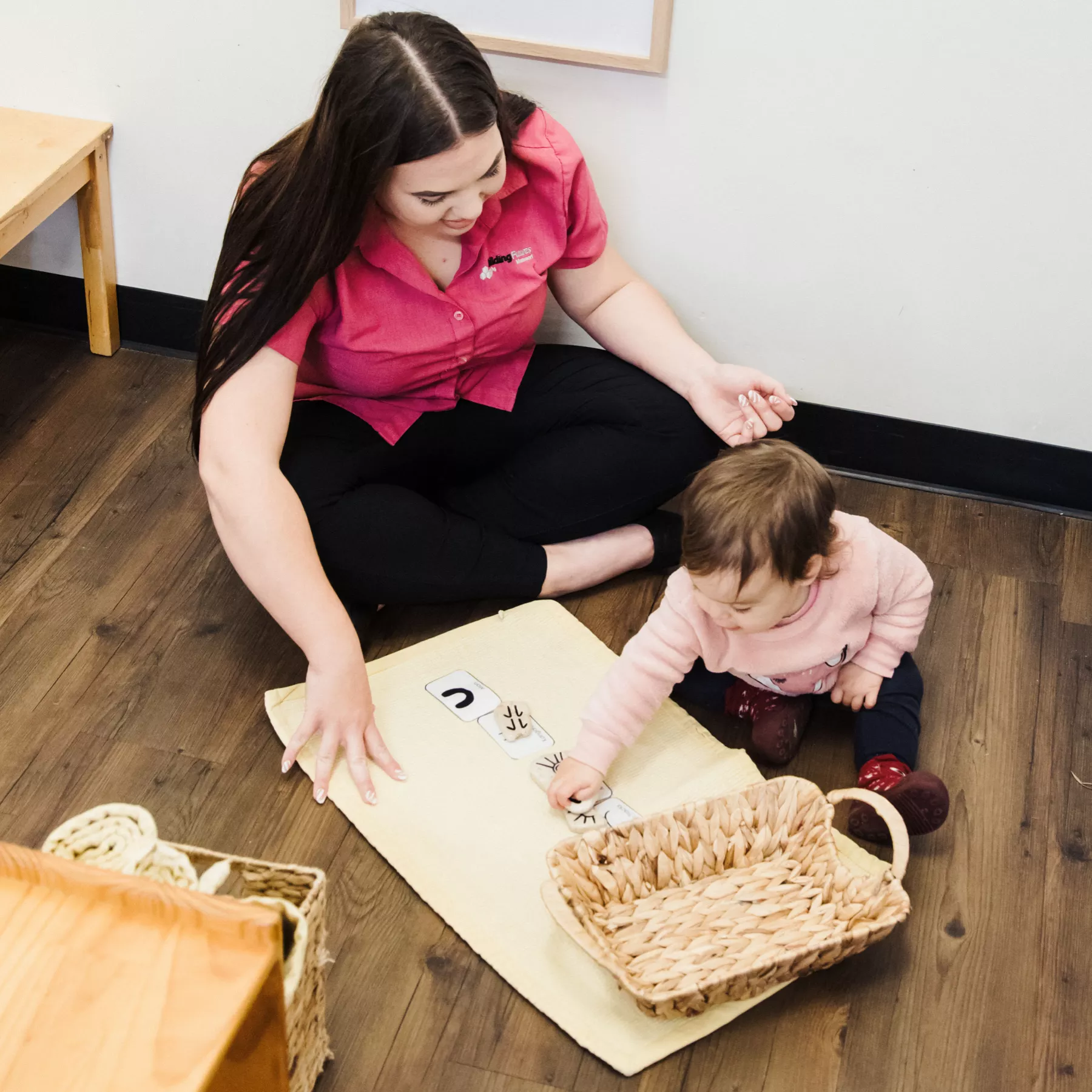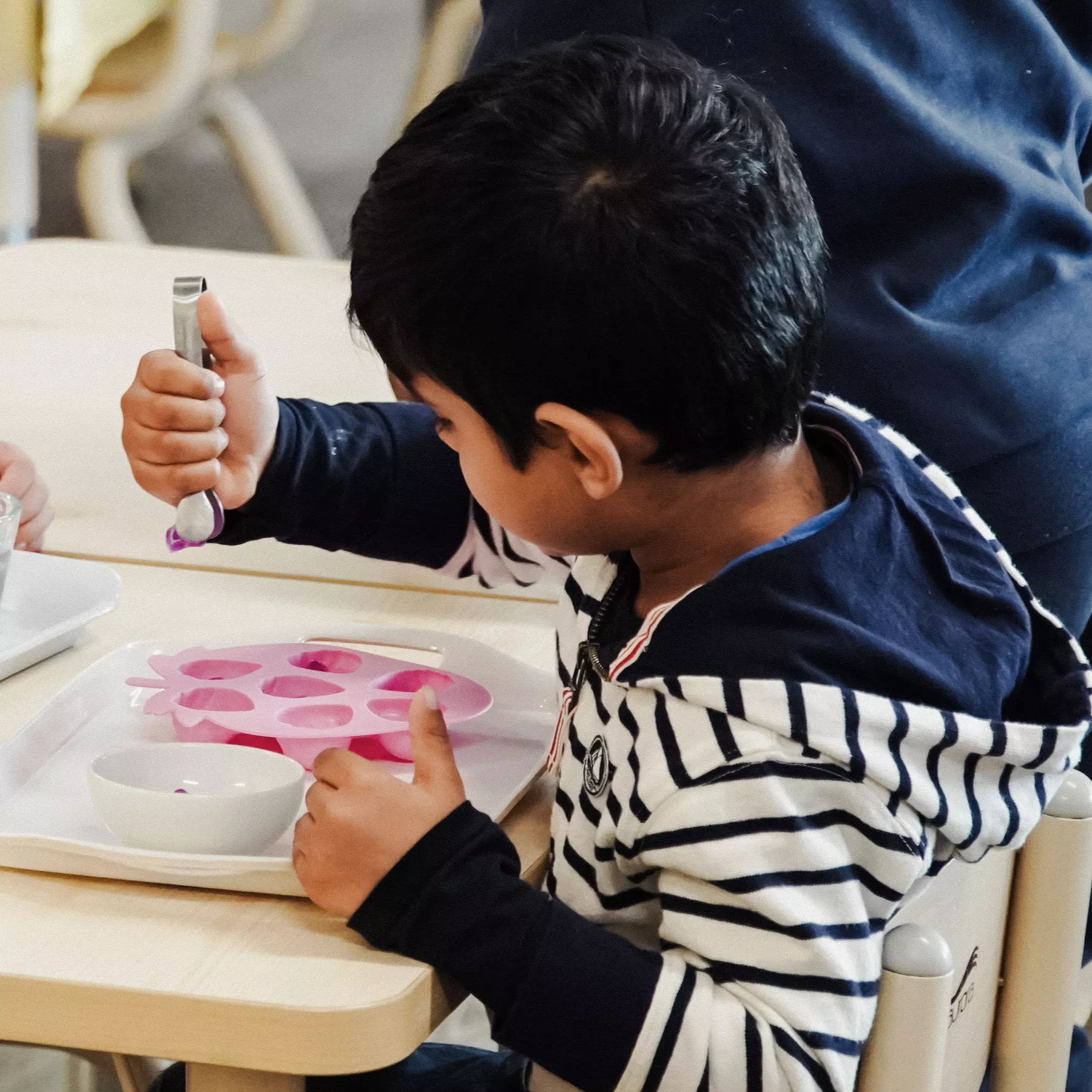 Smart
Many developmental programs in childcare offer a variety of activities which can be utilised by the child at their own level. Whilst this offers a good opportunity for children, we believe that a superior method of education for young children is available in the Montessori Method.
This method utilises a skilled teacher who observes and guides the child to equipment which will meet the developmental urges of the child. A large range of equipment (which has been designed with extraordinary brilliance) interests the child, and assists them to develop.
Additionally, each piece of equipment also paves the way for further development at a later time. Once introduced to a piece of equipment, the child may access that piece as many times as they like which enables concepts to be cemented.
"The greatest sign of success for a teacher is to be able to say, 'The children are now working as if I did not exist.'"
"The greatest sign of success for a teacher is to be able to say, 'The children are now working as if I did not exist.'"
– Maria Montessori